Fonction langagière : se présenter (3)

Thème : l'identité, la famille (3)
Pour commencer cette nouvelle semaine, Kate nous donne de ses nouvelles…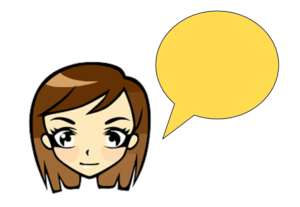 Compréhension orale : écouter le message, essayer de comprendre des informations.
Le script du texte est accessible ici.
Après une première écoute, projetez la fiche ci-dessous.Elle guidera la compréhension des élèves. Cette fiche peut-être également imprimée, avec les étiquettes des prénoms, pour un travail individuel.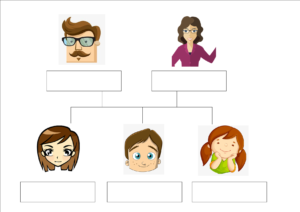 Phonologie
Pour les enseignants : s'entraîner à prononcer correctement le son [

ð

] des mots mother, father, brother : voir ici.
Ce lien mène vers un tableau interactif présentant les phonèmes anglais : voir là.
Du mal à prononcer ce son ? Pour vous détendre, et vous décomplexer, regardez l'extrait de film en milieu de page sur ce site ! ;-)

Une chanson à apprendre, pour s'entraîner à présenter les membres de la famille
The family song, de Carolyn Graham (extrait de Let's chant, let's sing, n°1)
S'entraîner à prononcer correctement :
Un jeu à faire en collectif, petit groupe ou individuel
My family,  une application en ligne sur Learning Apps : voir ici
Learning Apps est une plateforme d'applications gratuites à visée pédagogique. On y trouve des centaines d'applications simples, dans tous les domaines d'enseignement, pour tous les niveaux. Il est également possible (et facile) de créer ses propres applications, et d'en créer avec ses élèves. Voir le site.
A vous de jouer, à vous de publier !
Enregistrez ou filmez votre version de « The family song ».
En cas de vidéo trop lourde, vous pouvez la charger sur un site d'hébergement de vidéos (par ex. Vimeo) et insérer le lien dans votre publication.
See you soon !